Maintenance Tips for Your Vehicle
Buying a new can means starting out with a clean slate. It'ss up to you to do your part to keep it running like new for as long as you own it. New cars are expensive, but if you want to avoid the headaches that come with breakdowns, you need to maintain it properly from day one. It's best to bring your vehicle in for regular maintenance, but when you can't, here are some things you should check.


Under the Hood Maintenance
Your engine is the heart of any vehicle you buy. It is also the most important place for you to keep a close eye on overall maintenance. Your owner's manual has a recommended maintenance schedule inside that you need to follow closely. Not only will this help your engine last longer, but it will keep your warranty valid.

Oil Level: You should check the oil level in you...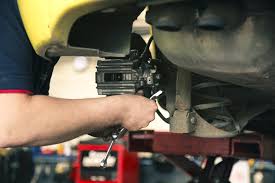 7 Questions to Ask Yourself If You're Thinking About Buying Snow Tires
1. "DO I NEED SNOW TIRES?"
- Snow tires can be extremely important if you live in an area that gets snow, ice, sleet or freezing rain and temperatures of 40 degrees or colder. They are also a good idea if you are planning on taking road trips that will take you through snow or over mountains in the colder months.

2. "IF MY TIRES ARE MARKED 'M+S' ON THE SIDEWALL AM I GOOD TO DRIVE ON SNOW?"
- You may see some tires marked with "M+S", this stands for mud and snow. While these are most likely decent tires, they only deliver better traction in wet conditions than non-M+S tires. In cold and/or slick conditions, these tires may not provide you the traction and control you need. If it is true snow tires you are looking for, look for tires with a Mountain Snowflake symbol on the side. This means t...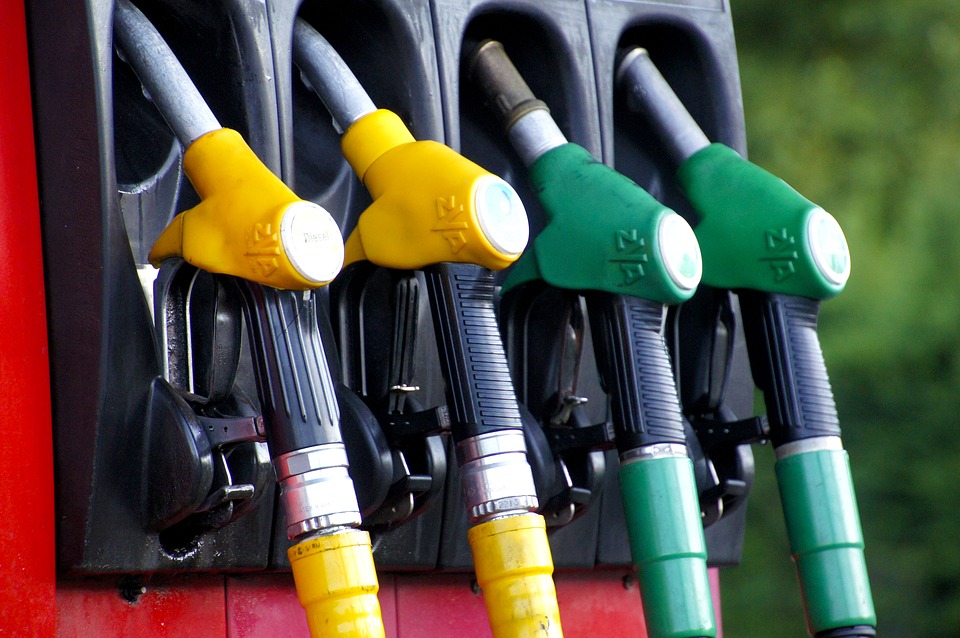 20 things You Can Do to Save Gas While Driving
1. Drive less
2. Warm up your car for shorter lengths of time
- Idling your car for anything over a minute wastes fuel and omits large amounts of greenhouse gas.
3. Buy gas early or late in the day
- Gas is cooler earlier in the day, and more dense. As temperatures rise, gas density falls and you get less of it when you pump.
4. Slow down and drive steady
- Driving fast increases drag, which increases fuel consumption.
5. Monitor when and how you brake
- Braking excessively wastes gas.
6. Turn off the engine
- Turn off your vehicle you are waiting, excess idling is a major waste of gas.
7. Eliminate wind resistance
- Remove unneeded car racks and carriers.
8. Avoid gas stations near the highway
- Gas stations near the highway are usually the most expensive.
9. Don't wait until your tank is almos...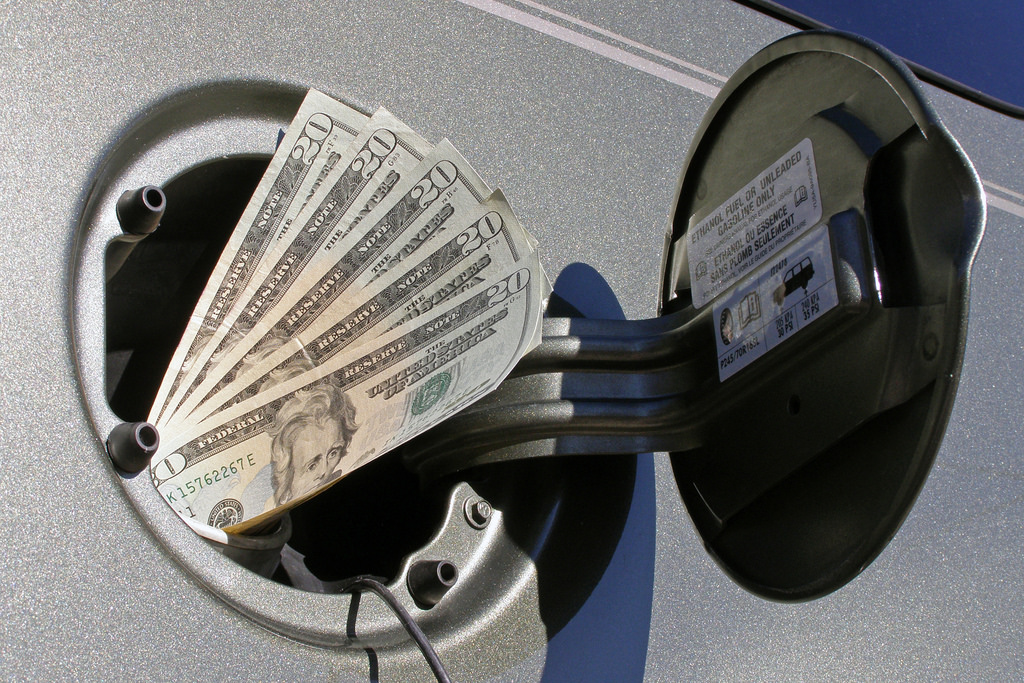 Hydroplaning 101
Picture this: You are calmly driving down the road, when all of the sudden your car starts to lose control as if it was on ice skates. The only thing is it is just raining, no ice in sight. This was most likely caused by a phenomenon called "Hydroplaning". Hydroplaning occurs when a vehicle's tires encounter more water than they can scatter. Water pressure in the front of the wheel pushes water under the tire, and the tire is then separated from the road surface by a thin film of water and loses traction. The result is loss of steering, braking and power control. Hydroplaning is one of the leading causes of fatalities in bad weather. If you find yourself hydroplaning, there are things you can do to help yourself recover. Take a look below and make sure you're prepared.
1. Do not use your b...
How to Prevent Auto Theft
Even if you have great luck and religiously lock your car doors, you still can fall victim to car theft. Every 45 seconds, a car is stolen somewhere in the U.S, according to the National Insurance Crime Bureau (NICB).
Here are tips to prevent your vehicle from being stolen:
• Keep your vehicle locked at all times, even while driving.
• When parked, never leave your keys in the car. Close all the windows and the sunroof.
• Never leave your car running and unattended.
• Avoid leaving valuables inside your vehicle where passersby can see them.
• Install an anti-theft system in your vehicle if it doesn't have one. Thieves are reluctant to steal vehicles if they know the cars can be recovered quickly.
Tips to Keep Your Car From Overheating
Engines can overheat when they are being worked too hard, and other times they overheat because there is a problem with the cooling system. Summer weather can definitely contribute to the engine overheating so this is a great time to review before anything happens.
Keep reading to learn what to do in the event your engine shows sign of overheating and be prepared before you hit the road for any long trips.
Always have 1 spare gallon of coolant and 1 gallon of distilled water in your trunk.
Keep an eye on your temperature gauge while driving. It takes a little practice but is worth it since many people don't notice until their car is overheating.
If the gauge rises, pull over when possible. If you see the temperature gauge rising or steam coming from under the hood, pull over, shut the vehi...
Spotlight on the 2017 GMC Acadia
The GMC Acadia has been one of the largest crossover SUV's that you could buy, up until now. For 2017 GMC decided to significantly reduce the Acadia's size and weight. As a result the Acadia is now the true midsize crossover SUV it was meant to be all while still offering all the amenities of a larger SUV; including seating for seven and lots of cargo space but more fuel efficient.
The Acadia has become the jack of all trades and is ready to tackle the trails and or car pool lanes none the less. Quality meets expectations for the price point with spacious comfortable interior and available technology options like touch screen infotainment with Apple CarPlay, Android Auto, 4G LTE connectivity and mobile Wi-Fi.
It's refreshingly right sized, lighter and more maneuverable providing a new atti...
Traveling with Fido
Some great tips on how to travel with your pooch!
Car Tax Cuts
Have you ever wondered what types of tax breaks you are eligible for? Want to learn more? Read on.

On the off chance that you utilize your auto only in your business, you can deduct auto costs, as indicated by the Turbo Tax site. In the event that you utilize your auto for both business and individual purposes, you should separate your costs based on mileage. Auto deductions are for a car, van, and pick-up or board truck utilized for business as indicated by the IRS web site. It is important to be aware that the commute between one's home to work is a personal expense and not deductible.

However, if you drive from your usual work spot to another work related site whether it be a meeting in a different office, the store to buy office supplies or the airport, those are tax deductible miles. ...
Winter and Tire Pressure
Why does the tire pressure warning system always come on during winter?
Most likely, it's not a malfunction. Chances are it is the changing temperature.
If your vehicle has a Tire Pressure Monitoring Systems (TPMS); these systems monitor your tires for punctures and pressure losses. If the tire pressure drops below the TPMS minimum, it will emit a warning.
The problem with cold weather is it causes tire pressures to drop. Using the formula, PV/T= P2V2/T2, you'll find tires lose about one psi for every ten degrees.
So if your vehicle's TPMS system emits a warning, refill your tires and then reset system. There should be directions to reset your system in your owner's manual.
If that doesn't fix the problem, then reach out to Captial Buick GMC.
New Car Resolutions
1. Help the environment.
Idling burns extra gas and pumps exhaust into the atmosphere. It also can be hard on the car's engine. Avoid idling when you can.
2. Go explore. Drive.
Your vehicle wasn't meant to sit in one place. You weren't meant to sit in one place. Dust off your sleeping vehicle and explore the open road. Make a new memory.
3. If your vehicle's tires are worn, replace them.
Worn tires and uneven tire pressure can hurt fuel efficiency and cause blow outs. If you don't like paying extra for gas or changing a tire on the side of the road, keep fresh tires on your vehicle.
4. Look out for bikers.
Mopeds, motorcycles, and bikers can appear out of nowhere. Watch your blind spots and be cautious around these vehicles.
What? No power windows?
Remember the days when cars were basically wheels, seats, and an engine? Compared to the past, cars now are like advanced alien technology. There are now multiple airbags, rear-vision cameras, safety sensors and more that keep us safe. In regards to the changing landscape of car technology, we'd like to take a look at car features of the past.
Turn with all your strength.
Ben - "Why won't this steering wheel turn?" Grunting. The wheel slowly turns. This is an exaggeration of cars without power steering, but realistically it is much easier to steer cars with power steering than cars without. While this tech is standard in all cars now, it wasn't always. It was originally developed in 1951 by Chrysler and decades later it became standard.
Hit the brakes, Frank!
Ben - "You're sliding. Pump th...